2007-06-01 04:56:22
Sleepy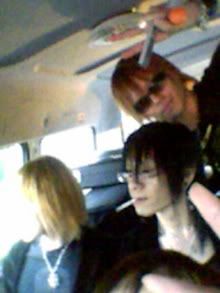 The one next to me is Kareso-shi who is driving.
SLEEPY.
I got happy with the photo.
It's my head and hand.
05:05:16
Mm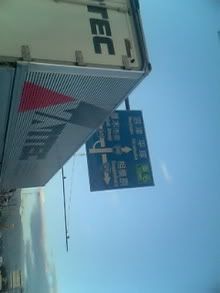 We're in time? (laughs)
06:12:06
Change
I really will sleep now.
06:27:11
It is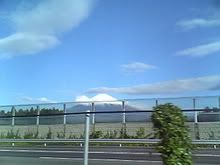 Mt Fuji
Cheerfully sleeping. [...sure you are.]
09:44:00
Once a year
I'll concentrate on the work of traffic delays.
But it's not noーw
So
I'll slept.
But I'm still up. [naturally.]
Ganbare, driver Jin-shi.
11:10:05
Delay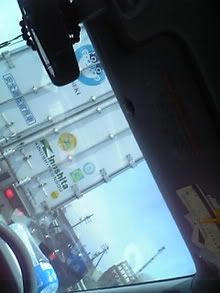 Reーally
14:24:53
At last
We've kinda arrived..
Because of everyone's driving task relay, the vocalist was able to sleep in the morning. [...lazy xD]
Thank you.
I slept!
15:13:31
Whoaー
It was before my eyes that we didn't get to Holiday at all!
One letter hell!
Originals
Ahhhh... I might move all his translations to a different comm and delete this one since... the guys will be getting new blogs soon (though Saki has been really vague stating whether they're moving away from Ameba or not). Still undecided, but I'll make a mod post about it if it ends up that way.